Make your event amazing. He's a bit like Dynamo… Close up Magician based in Birmingham – available to hire for Wedding | Private Party and Corporate Events.
Doing the impossible night after night, day after day with cards, coins, sharpie ink, bank notes… anything he can get his hands on, Close up Magician Mark Barber is iNFiNiTi; offering fast, fresh and super-visual Close Up Magic for your special event – live, right in front of your spectators' eyes!
​Birmingham Magician for hire / Wedding Magician /  Coventry Magician, Wolverhampton Magician /  Worcester Magician / Leicester Magician / solihull magician / sutton coldfield magician / hire magician / table magician
Close up Magician iNFiNiTi is one of the UK's most popular conjurers. He averages between 50 and 90 close up gigs per year including weddings, bahmitzvahs, childrens birthday parties, corporate events, trade shows and award ceremonies for the likes of Sainsburys, MotoNovo, Selfridges Birmingham and Barratt Homes London. He is Resident Magician for West Bromwich Albion Football Club and was hand-picked to support Dynamo during Corporate Events.
Churning out modern day miracles for ten years, his performance style is often described as Dynamo-esque – fast, fresh and super visual… But what exactly is close-up magic? Well, it is an art form which describes a Magician who mingles within the crowds, moving from group to group, table to table, performing magic right there in front of peoples' eyes – and Close Up Magician INFiNiTi is a world beater at it… No hassle with setting up a stage, no dreaded sound testing, no screen squinting, no distractions – YOUR GUESTS are involved in the action from the start – live and intimate as they go about their day or night. The best thing about this style of magic is that all of your guests will be a part of the magic – up close and personal as iNFiNiTi roams the venue / drinks reception / seating plan seeking out victims.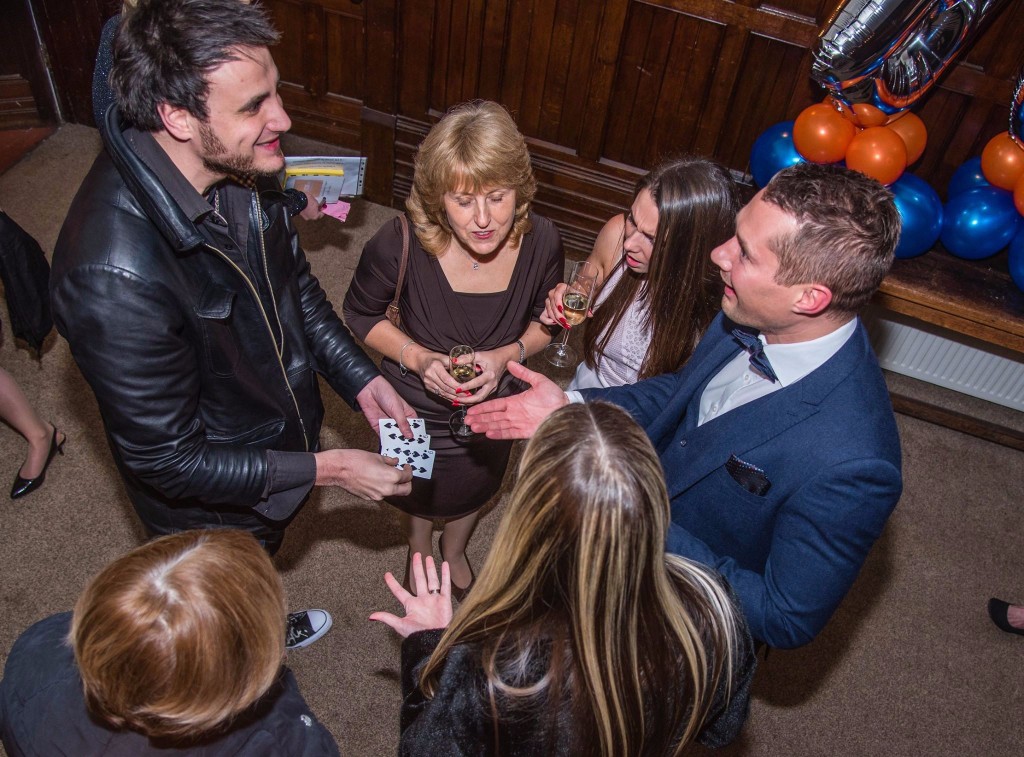 How long is performance?
Each and every event is unique and bespoke to… you. iNFiNiTi is there to fit in with your event's timings and plans – he does not leave until everyone has been entertained. Most clients book Close Up Magic for a couple of hours. This can be stretched to 3 hours for over 150 people. One hour is usually enough for small audiences of 10-50.
iNFiNiTi's close-up skills are ideal for private parties, corporate events, bars & nightclubs, exhibitions, road shows, weddings, drinks receptions and in store promotional campaigns. 
Sound like Close Up Magician iNFiNiTi is a fit for your special event?
Click
HERE
 for a no obligation quote.
Watch a Video of iNFiNiTi's Tricks Here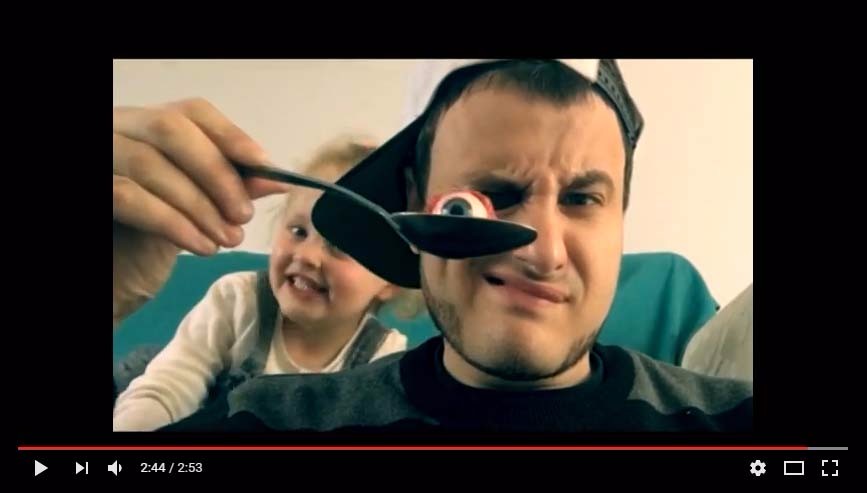 Watch iNFiNiTi's 2017 LIVBBC Radio Interview Here