Exhibiting somewhere like the Birmingham NEC? Boost your business and increase footfall dramatically with an experienced Trade Show Magician
Use magic to stand your brand out from the crowd. Give visitors something to remember you by forever with magical moments and impossible giveaways using YOUR business cards and products. BOOM!
​Trade show  Magician /  
​Table magician /  
​Birmingham Magician for hire / Wedding Magician /  Coventry Magician, Wolverhampton Magician /  Worcester Magician / Leicester Magician / solihull magician / sutton coldfield magician / hire magician 
Hire Trade Show Magician > Wedding Magician > Table Magician > Party Magician
The primary objective of a Magician at Weddings, Corporate Events and Private Parties is purely to entertain, but sometimes, clients need more than just entertainment. Sometimes clients hire a Magician for business reasons. Trade shows, business expos' and exhibitions are the perfect stage for Trade Show iNFiNiTi to showcase his talents and bring loads more visitors to YOUR stand.
What are the benefits of hiring a Business Expo / Exhibition / Trade show Magician like iNFiNiTi?
INCREASE footfall

Let's be honest, everybody loves magic, and when people see a Magician doing unbelievably awesome things in the hall, everyone is going to want to flock around them – and your stand! This gives your sales team the perfect opportunity to pounce on customers who have been 'broken in' and are in a good, happy mood. Their defences are suddenly down and there are no more awkward cold approaches… just a natural progression in conversation. Let Trade show Magician iNFiNiTi do all the hard work and get people to your stand!

Make your business STAND out from the crowd

As mentioned above, if your stand has a magician, everyone is going to want a piece of the action. Your stand will be the BEST, funnest, most interesting place to be in the entire hall – they will tell their friends and customers – they'll come back time and time again to see a trick. It's not rocket science, human nature!

BOOST leeds

Look at having a Magician as a business tool, an ace up your sleeve, an extra salesman working for you – not an entertainer. More footfall means more business. More business means more money. Suddenly, that initial fee of hiring a Trade Show Magician is pennies… and was well worth the ride. Every single company feel this way after the event –  that's why iNFiNiTi is booked year after year.

Give your customers souvenirs they will NEVER throw away

Let's be honest again, most business cards, flyers and pens go straight in the bin – customers are given hundreds from every stand over the course of the day and what makes your's so special? Probably nothing, BUT, if they are given your business card, flyer, pen, sweet or key ring in a totally impossible way, a way that BLOWS their mind to kingdom come, they are 100 times more likely to keep it, show their friends, carry in their wallet. This gives you exposure and continued advertisement beyond the event. Some of the souvenirs iNFiNiTi has given out time and time again include twisted warped pens, signed sweets in sealed envelopes, bent coins and torn-and-restored business cards.
What kind of trade shows does iNFiNiTi work at?
Over the years, Mark has represented a wide range of very different clients – all with the common aim of boosting business through magic. He's worked for chocolate giants Nestle sampling their numerous brands of serial to newsagents, he's sold nappy packs and baby wipes to new mothers at the Aldi Baby Show, made things appear and disappear in clouds of vapor for 3 years in a row at the Vapr Expo… and has even entertained DOGS and their owners at Crufts!
No matter how dry the exhibition, no matter what brand or products  are on display, iNFiNiTi promises to add a touch of magic and make your business stand out from the crowd. He is available to work all over the UK and promises to offer extremely competitive daily rates, including a 15 percent discount for events at the NEC Birmingham.
Fancy boosting your business through magic?
Click HERE for a no obligation quote.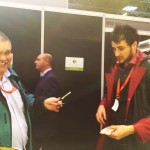 ​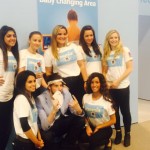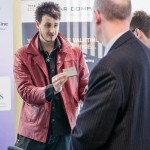 Watch a Video of iNFiNiTi's Tricks Here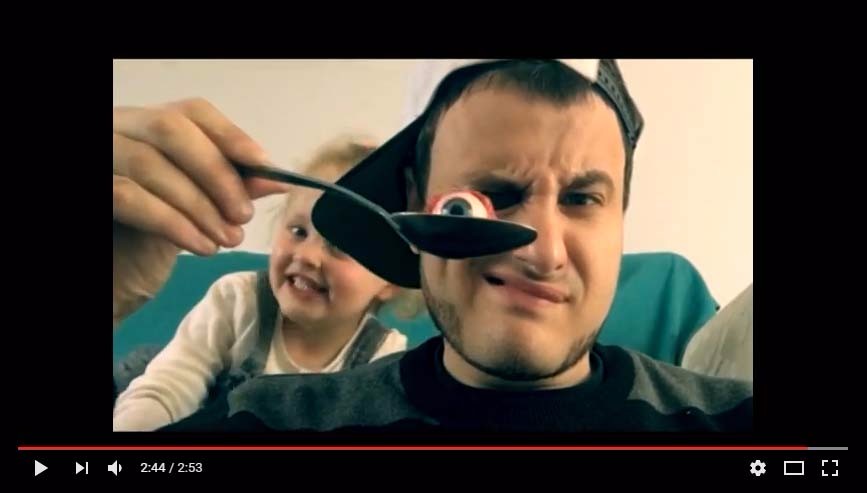 Watch iNFiNiTi's 2017 LIVBBC Radio Interview Here