Hire Close Up Magician Stafford
Welcome to iNFiNiTi; Magic & Beyond.
Magician Stafford Mark Barber, aka iNFiNiTi, is a modern day Dynamo-style Close Up Magician who's been working across the entire Midlands and UK professionally for 10 years. Put simply, he does incredible things with cards, coins, borrowed objects, pens, mobile phones, glasses, napkins, lighters – just about anything he can get his hands on – providing inexplicable entertainment for thousands of people each and every year (and a few sleepless nights for non believers of magic).  If you're thinking of putting on an event, then absolutely think about booking iNFiNiTi.
Reasons to believe…
*Professional Full-Time Magician for 10 years (This is ALL he does to make money!).
*Hand-picked Corporate Support Act for Dynamo (Yes 'him'!).
*Specialising in Close-up Magic; moving from group to group, table to table… mixing and mingling so everyone gets involved – everyone 'experiences' not just sees the magic.
*Client list including Coca Cola, The Resort Group, Desperados Beer, Birmingham City Football Club, Royal Mail, Barratt London, Slug&Lettuce, Hotel Chocolat, Just Eat, SAS and Nestle.
*Official Resident Magician for West Bromwich Albion Football Club, John Lewis Birmingham, Sainsbury's London, The Vaper Expo, Aldi Baby Show and UK Deaf Festival.
*Averages 30-40 Private weddings AND Birthday Events each year.
*Popular gigs include Private Parties, Bar/Bat Mitzvahs, Tradeshows, Corporate events, Store Promotions and Asian Weddings.
*Fully Insured and Fully Covered with £20 million public liability for your peace of mind.
*Tricked the likes of Peter Shilton, Tinie Tempah, Kerry Katona, Liz McLarnon, Elisa Do-Little, The Artful Dodger, the entire West Brom football team, The Housewives of Cheshire, RAF Sirs, OBEs and thousands upon thousands of unsuspecting members of the public … now he wants to trick YOU!
Here are some things you might want to hire iNFiNiTi Magician Stafford for:

More background information on iNFiNiTi here >>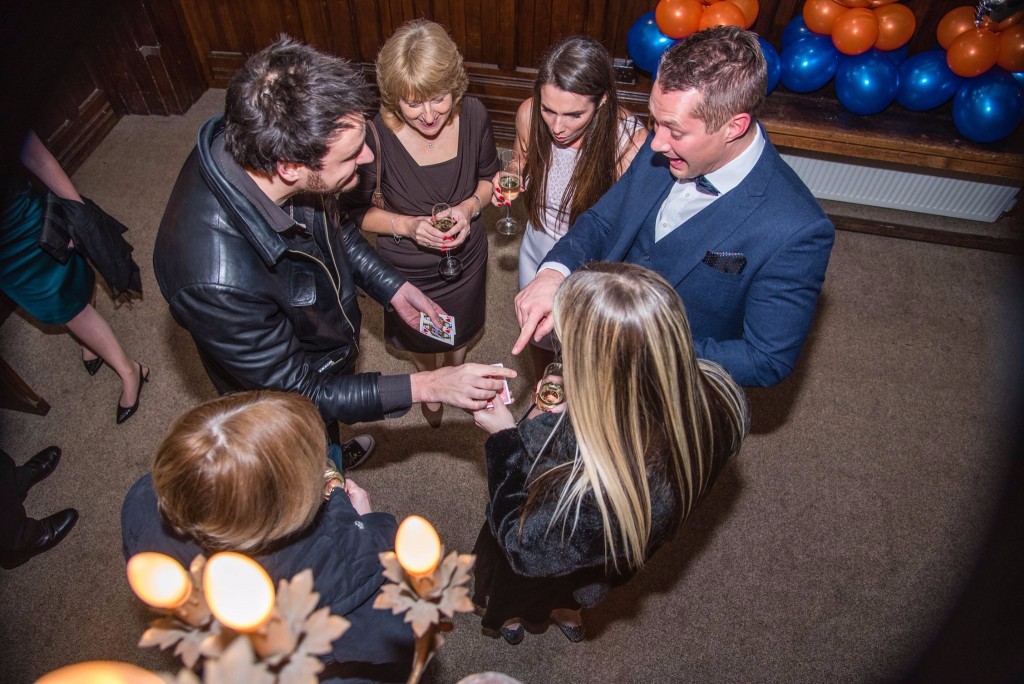 Enquire about Magician Stafford iNFiNiTi.
Click HERE for a no obligation quote.
*15 percent off for Midlands Events*
Watch iNFiNiTi's 2017 LIVE BBC Radio Interview Here