Looking into hiring magicians like Dynamo? Look no further. iNFiNiTi is widely regarded as a Dynamo style Magician, performing modern day miracles similar to those seen on TV, LIVE, minus the actors and camera cuts.
In fact, many entertainment agencies out there say iNFiNiTi is a lot bigger than Dynamo ever will be; He's 5ft 5 and iNFiNiTi is 6ft 3!
​magicians like dynamo

There are many great magicians out there but very few who represent the modern day genre that Dynamo has made famous with his television series 'Magician Impossible'.You know, those amazing, never seen before tricks in the real world using everyday props like coins, keys, bank notes, mobile phones, sharpies, bank cards, lighters… wallets, shoes, beer bottles and cans of pop. iNFiNiTi grew up as part of the same generation as Dynamo and has been inspired by many of the same things. Forget the white gloves and cheesy top hat, his magic is ultra fresh and modern, priding himself on doing the impossible with YOUR objects to get the biggest reactions possible.
Hand picked to support Dynamo during his corporate appearances, and boasting a similar 'look and feel', iNFiNiTi is often dubbed one of the best magicians like Dynamo … but a lot, lot taller!! He brings his own tricks, personality and uniqueness to any event and has been branded as one of the UK's most up and coming performers without the fame. Now working as a close-up and stage magician across the UK, iNFiNiTi's clients include  Birmingham City Football Club, The RAF,  Coca Cola, Hotel Chocolat, Royal Mail, Nestle, Heineken, Arabian Nites, UK Deaf Festival, Desperados Beer, WBA FC, Slug&Lettuce, Sainsburys and The Resort Group in Cape Verde.
Dynamo style magic is fast, fun, street-cool and ultra visual – very much the NEW WORLD order in magical entertainment. It's the perfect choice for corporate events, private parties, weddings and trade shows. If you're looking for a Dynamo style magician but can't afford the five figures for the man himself, look no further than iNFiNiTi and experience magic without limits. Look at the photos below and you'll see Dynamo showing off his iNFiNiTi action figure! Bless him.
​Decided you want to hire a 'magician like Dynamo'? Click HERE for a no obligation quote.
Watch a Video of iNFiNiTi's Tricks Here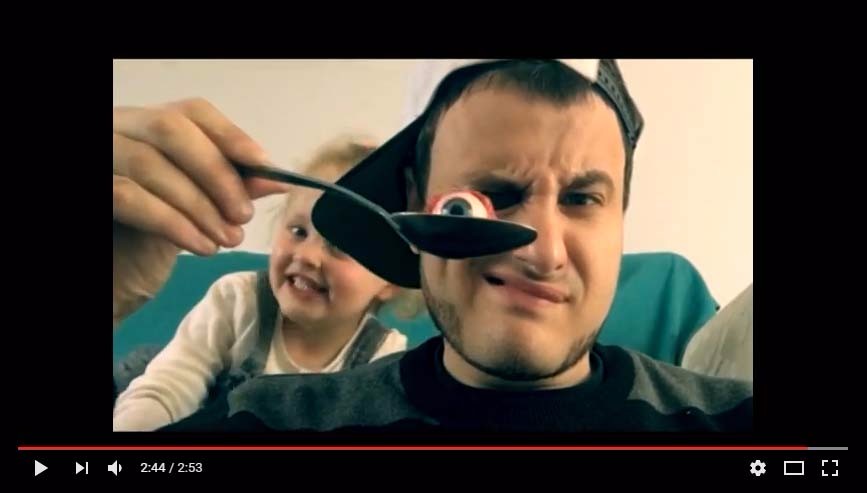 Watch iNFiNiTi's 2017 LIVBBC Radio Interview Here